Clear & Ceramic Braces – Lawrence, MA
A Transparent Orthodontic Solution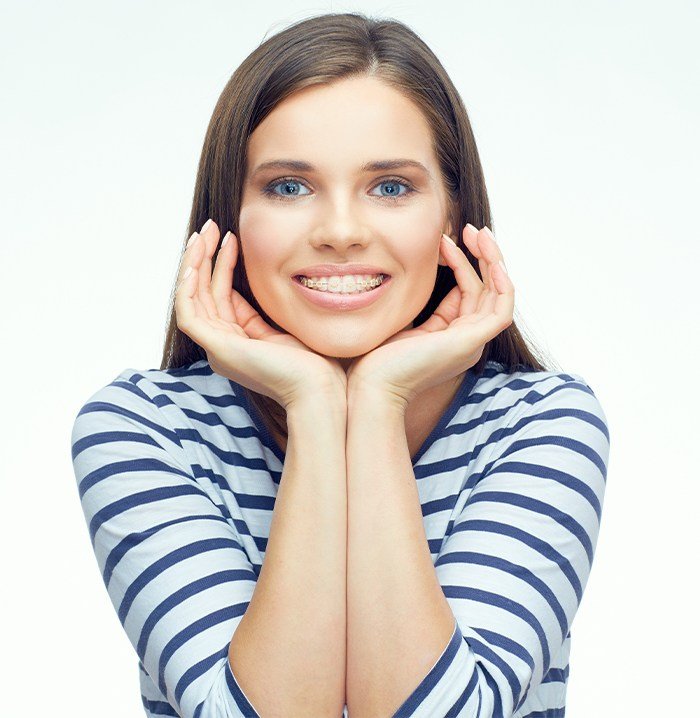 The idea of wearing metal braces for the next few years is not usually a fun prospect for a teenager about to head off to college or an adult who is worried about maintaining a professional appearance even while having their teeth adjusted. With clear/ceramic braces, you can effectively treat a wide number of significant crowding or alignment problems while maintaining a smile that you can be comfortable showing off. Call our orthodontic office today to begin the process and learn more about the benefits that clear and ceramic braces from our Lawrence, MA orthodontist have to offer.
Are Clear& Ceramic Braces Right for Me?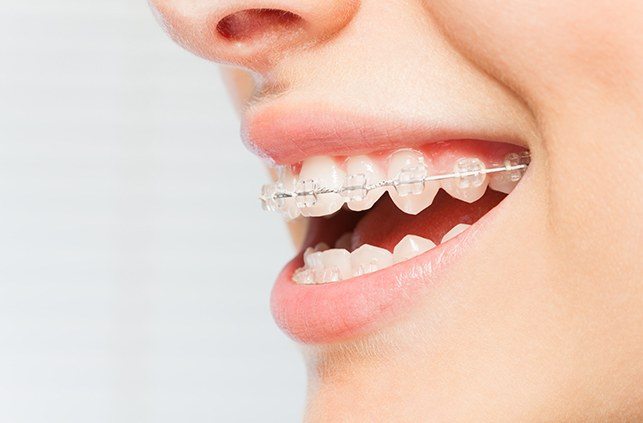 If you're not a candidate for Invisalign, clear/ceramic braces can be the next best thing, giving you an image-friendly solution for your orthodontic issues. Ceramic braces are most suitable for adults and children who already have all of their permanent teeth, which have mostly stopped growing. This means there's less of a risk that your brackets will break during the process and extend the treatment time.