Emergency Orthodontist — Lawrence, MA
Fast Orthodontic Care When You Need It Most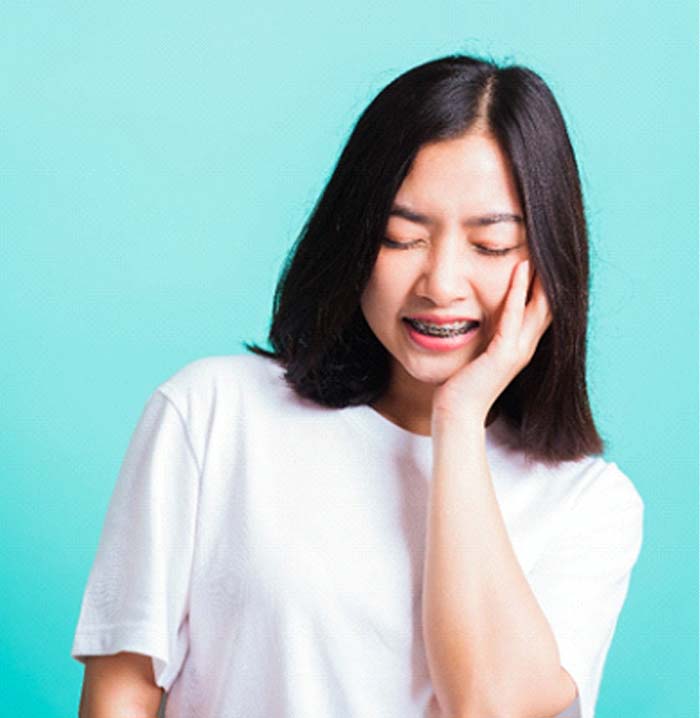 Fortunately, orthodontic emergencies aren't very common. However, if you suddenly find yourself in the midst of one, the last thing you want to be doing is searching online for "emergency orthodontist near me." That's why we've gathered some of the most important information you need to know about the most common orthodontic emergencies below, so you can be as prepared as possible should you or a loved one run into one of these scary situations. For fast orthodontic care when you need it most, don't hesitate to call Super Braces of Lawrence to schedule a visit with our emergency orthodontist in Lawrence, MA!
Why Choose Super Braces of Lawrence for Emergency Orthodontic Care?
#1 Highly Trained Orthodontist with More Than 15 Years of Experience
#2 Your Comfort Is Always Our Top Priority
#3 We'll See You As Quickly As Possible for an Emergency Appointment
What to Do in an Orthodontic Emergency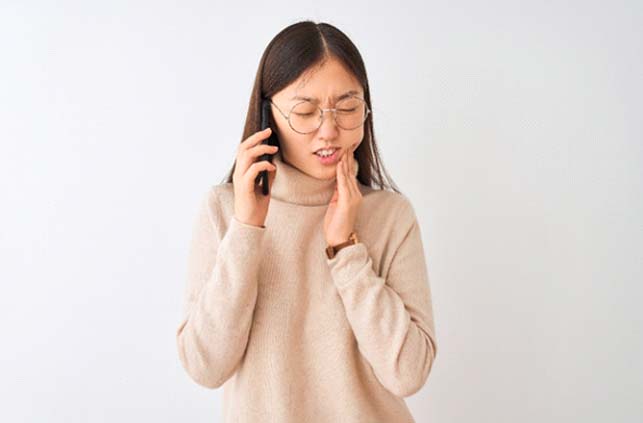 Step 1: Call us right away. Call us as soon as you can so we can help you assess your situation and schedule an appointment for you accordingly. We'll also walk you through how to handle your emergency until you can reach us.
Step 2: See Dr. Nezakatgoo. We do everything we can to see emergency patients as quickly as possible. When you arrive, your Lawrence emergency orthodontist Dr. Nezakatgoo will see you. She'll eliminate your pain and evaluate the situation. From there, she will discuss her findings with you and explain what treatments she recommends next.
Step 3: Get the fast orthodontic care you need. If possible, Dr. Nezakatgoo will address your orthodontic treatment immediately, but if necessary, we'll also be able to schedule you for follow-up appointments.
The Most Common Orthodontic Emergencies
Do you have a broken or poking wire? Has your child lost or broken one of their Invisalign aligners? Is there something stuck between your braces and you just can't seem to dislodge it? Orthodontic emergencies come in all shapes and sizes, so don't hesitate to call us if something seems wrong or feels painful. Below, you'll find important information about the most common orthodontic emergencies we treat.
Understanding the Cost of Orthodontic Emergencies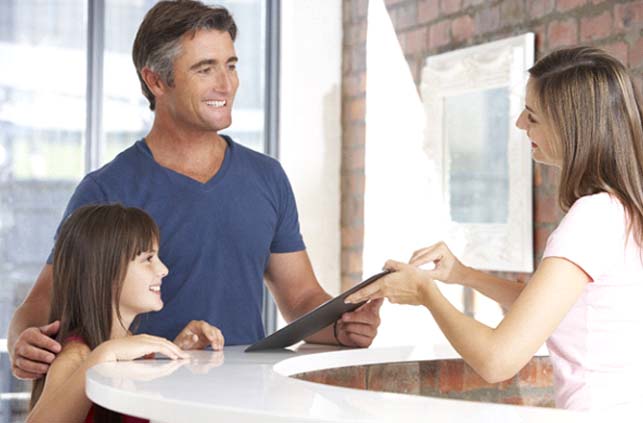 Orthodontic emergencies can vary widely from one patient to another. That's why there is no set cost for emergency orthodontic treatment. Some emergencies can be quite quick, easy and inexpensive to treat, while others may need to have replacement parts ordered and installed, which would cost more time and money. Should your emergency involve something such as a broken or infected tooth, we'll likely refer you back to your general dentist to have your oral health restored. Keep reading below to learn a little more about some of the things that determine how much you'll need to pay to address an orthodontic emergency in Lawrence.
Every Orthodontic Emergency Is Different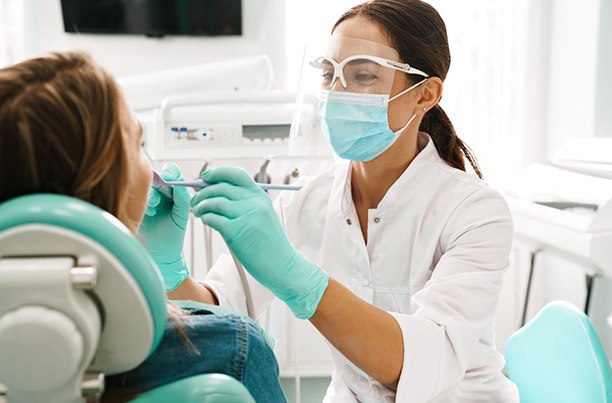 One of the most important things to keep in mind when pondering the cost of emergency orthodontic care is that since every patient's situation is different, every patient's final bill will differ. Some orthodontic emergencies can be effectively treated with quick and inexpensive solutions, whereas other situations might require more complex treatments like a root canal, which are usually accompanied by other associated costs such as a crown. In any case, we'll review your situation carefully before determining an appropriate course of action and providing you with an explanation of the estimated cost of care.
Does Dental Insurance Cover Orthodontic Emergencies?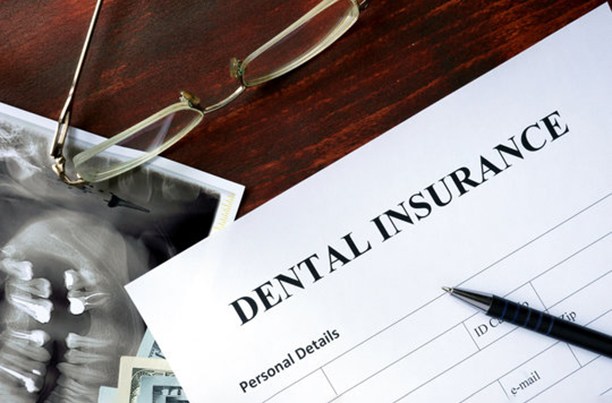 Fortunately, the majority of dental insurance providers offer some level of coverage when it comes to orthodontic emergencies. That said, each plan and everyone's circumstances are different, so it's always going to be in your best interest to check the specifics of your plan before committing to care. We're thrilled to partner with a wide variety of different providers and we'd be more than happy to sit down with you and review the specifics of your coverage so that you can ensure you're lowering your out-of-pocket expenses by as much as possible.
Other Options for Making Orthodontic Emergencies Affordable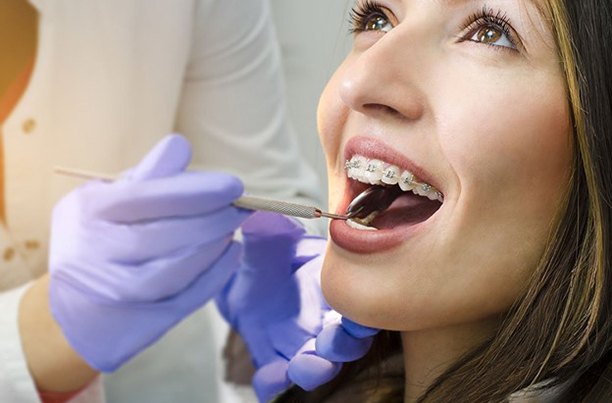 Even if you don't have dental insurance, you're not entirely out of luck; there are many other ways to make the cost of emergency orthodontic care less of a financial strain! You might consider using a third-party financer like LendingPoint; you'll be able to pay for your treatment in manageable monthly installments with low to zero interest.
Taking Care of Your Smile Can Save You Money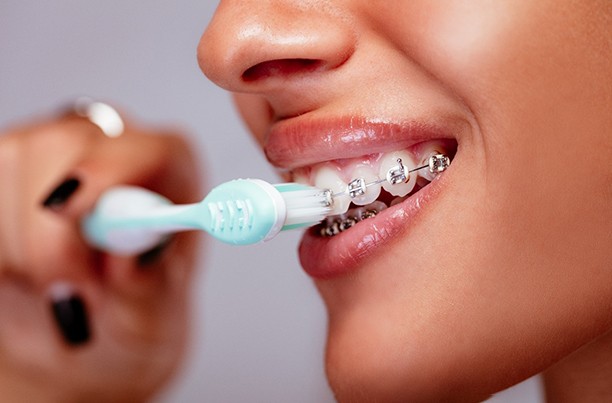 It's unrealistic to expect to go through life without experiencing a dental problem. However, investing in routine dental care and conditioning yourself to take care of your smile at home will pay huge dividends, and can potentially save you thousands of dollars over the years by way of lessening the likelihood of orthodontic emergencies. In addition to diligent self-care, you need to follow all of your orthodontist's guidelines when it comes to your treatment plan; for example, if you have braces, be sure to adhere to the required dietary restrictions and eliminate poor oral habits. As soon as you become aware of a problem, don't hesitate to contact us for assistance; your smile and wallet will thank you for acting fast!
Keys to Preventing Dental Emergencies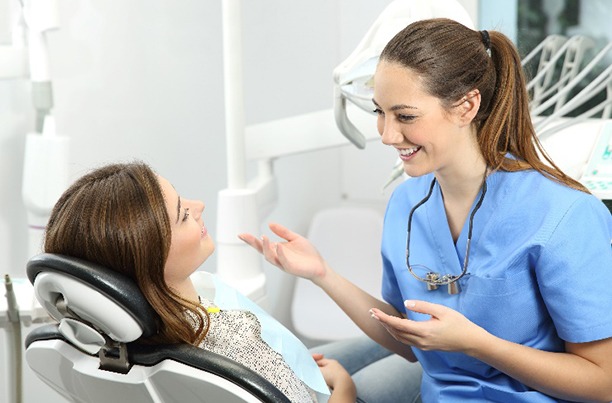 While our experienced team is ready and waiting to jump into action should you need emergency orthodontic care, it's always better to avoid them in the first place. While your risk of encountering an orthodontic emergency can never be eliminated entirely, there are a few things you can do to dramatically lower your risk. Here are a few best practices our Lawrence orthodontist recommends!
Get a Checkup and Cleaning Twice a Year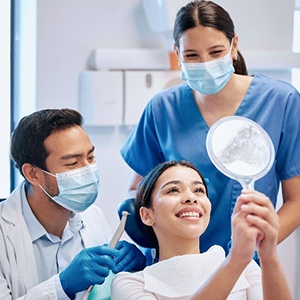 You know that brushing and flossing are crucial, but it's important not to forget about another component of oral hygiene: getting a checkup and cleaning twice a year. These appointments allow your dental team to periodically screen for everything from tooth decay and gum disease to oral cancer. Perhaps more importantly, these appointments allow them to intervene with the necessary treatment in the early stages, protecting your oral and overall health in the process.
Maintain Good Oral Hygiene At Home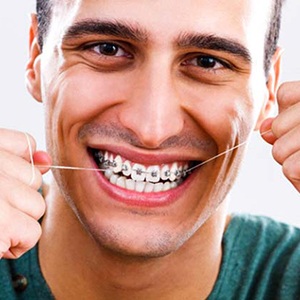 Whether you have traditional braces or an alternative, like Invisalign, it's essential that you commit to a solid oral hygiene routine at home. After all, even a minor cavity has the potential to temporarily pause your treatment plan. To avoid that, make sure to brush twice a day and floss and rinse with mouthwash daily. Additionally, always use the right dental care products, like a soft-bristled toothbrush instead of one with hard bristles.
Abide by the Dietary Restrictions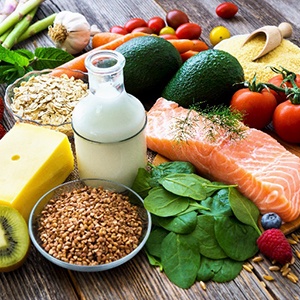 If you have metal brackets and wires, then you need to avoid crunchy, hard, and sticky foods, including caramel-filled candies, whole apples, and raw nuts. Although there aren't technically any dietary restrictions with Invisalign, it can be helpful to take the same precautions if you have a lot of attachments. Across the board, it's a good idea to fill your plate with smile-friendly, nutrient-dense, and soft foods when you can, including scrambled eggs, oatmeal, cooked vegetables, and plain yogurt.
Wear a Mouthguard During Sports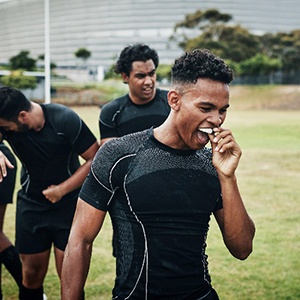 In short, you need to wear a mouthguard if you participate in a sport. Whether you like to play soccer, skateboard, or cheer, we can provide you with a mouthguard that's the appropriate thickness and will help keep your braces (and teeth!) from getting damaged.
Use Tools to Open Packages, Not Your Teeth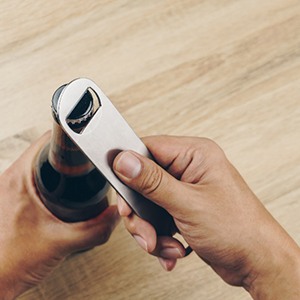 One of the easiest ways to damage your braces (or crack a tooth) is by using your teeth to hold your keys, open a package, or remove a bottle cap. Although it may seem convenient in the moment, there are few things as inconvenient as having to drop everything to handle an orthodontic emergency. Simply put, you should never use your teeth as tools!