New Patients – Lawrence, MA
Welcome to Our Super Orthodontic Family!
Dr. Leila and the rest of our team at Super Braces of Lawrence can't wait to meet you and your family at our Lawrence orthodontic office. We hope each visit with us is a positive and productive experience, and we'll make sure you have all the information you need to walk into our orthodontic office fully prepared. The information below should cover what you need to know as a new patient, so make sure you review it carefully before you call to set up your first appointment.
Your First Visit
One of our team members at the front office will give you a warm welcome and a smile when you first arrive. They'll then check to see if you've completed the necessary paperwork; if not, you'll be given a series of forms to fill out so that we have a better grasp on your situation. Once that's done, you'll meet with Dr. Leila and can go over your concerns. A brief examination will be performed, and we'll go over your options for treatment before helping you pick the services best suited for your needs.
New Patient Forms
Our new patient forms make it easier to take care of our patients' needs from the very beginning. The sooner they're complete, the sooner your consultation with Dr. Leila can begin. The links below will let you download the child and adult versions of our new patient forms. You can print them out and complete them at home so that you don't have to worry about having to rush in order to get them done in our waiting room.
Download Adult & Child New Patient Forms - English
Download Adult & Child New Patient Forms - Spanish
Dental Insurance
We're happy to take most insurance plans, including the major providers. Before beginning any treatment, we will go over your benefits in more detail so you know exactly what kind of coverage you'll receive. Our team will also file your insurance claim on your behalf and discuss strategies for maximizing your benefits so that you save as much money as possible on orthodontic care. Give us a call today to start learning more.
Medicaid Accepted
We know that many patients rely on MassHealth instead of private dental insurance. Not only will we accept it, but we'll also review your benefits with you to make sure they're being utilized to the fullest possible extent. Necessary orthodontic care is typically covered under Medicaid. We can figure out the best way to arrange for payment once we've put together a recommendation for a treatment plan based on your unique needs.
Affordable Financing Available
For those who don't have dental insurance or Medicaid to cover the cost of orthodontic care, you might consider breaking the payment up into smaller installments through programs like LendingPoint. You can choose different LendingPoint plans based on your financial situation; you can expect low to zero interest on each payment depending on the plan you get. Click the link below to apply for LendingPoint now, or ask about the process during your next appointment.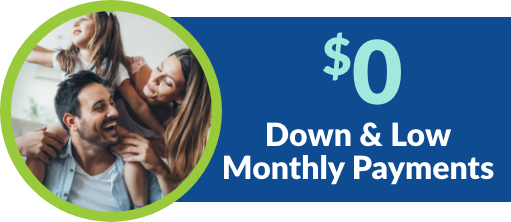 How to Handle Common Orthodontic Emergencies
If you have an orthodontic emergency, your first step should be to call our orthodontic office immediately so that we can set up an appointment for you as soon as possible. It's important for us to repair your braces as soon as possible to avoid disruptions to the treatment plan. There are various ways you can manage an orthodontic emergency before you arrive at our orthodontic office, and we can provide additional guidance over the phone if you need it.