Traditional Braces – Lawrence, MA
Effective Treatment for the Most Crooked Smiles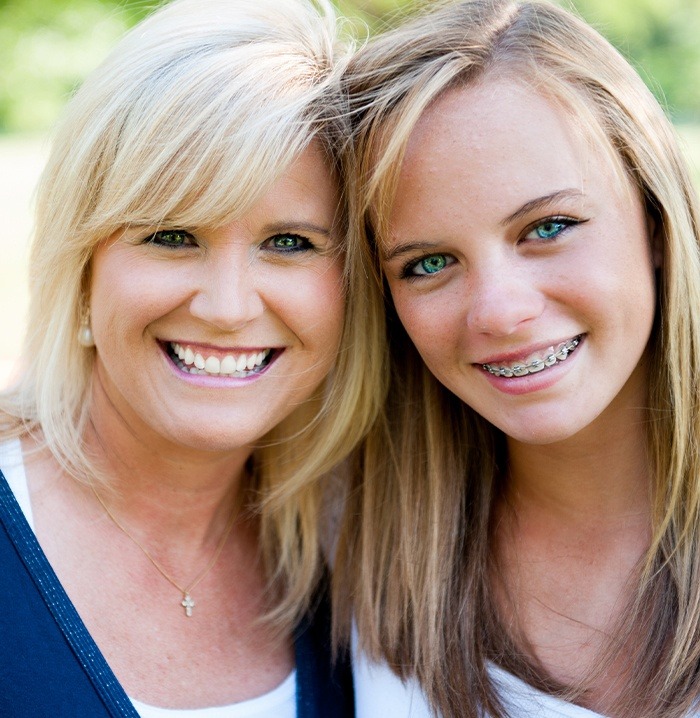 There are more orthodontic options available today than ever before, yet traditional braces remain the standard for realigning crooked teeth, adjusting the jaws, and correcting uneven bites. Super Braces of Lawrence is proud to help Lawrence families and individuals overcome the challenges of crooked teeth and prevent small problems from turning into larger ones. Contact us today to schedule an orthodontic consultation to see if traditional braces in our Lawrence, MA orthodontic office are the right choice for you or your children; we are ready to treat even the most severe cases of misalignment as well as underbite.
What Can I Expect from Traditional Metal Braces?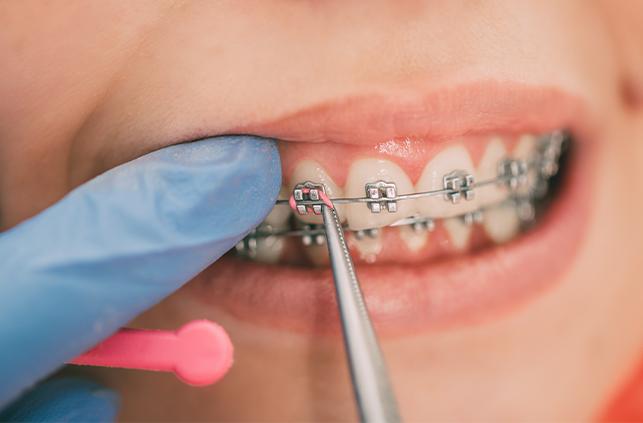 The first step is a no-cost consultation to examine your mouth and figure out what kind of issues we'll need to address. In some cases, we can begin your treatment plan on the same day, but if not, at your next appointment we'll place the brackets and archwire on your teeth. The brackets are held in place by a small amount of bonding material that is applied to the enamel once we've made sure that the surface is completely dry. Afterwards, the archwire is gently threaded through the brackets and trimmed so that it doesn't poke your gums. A series of bands wrapped around the brackets will hold the wire in place; we'll let you pick the color of the bands to create a smile you're happy with.
How Long Does Treatment Take?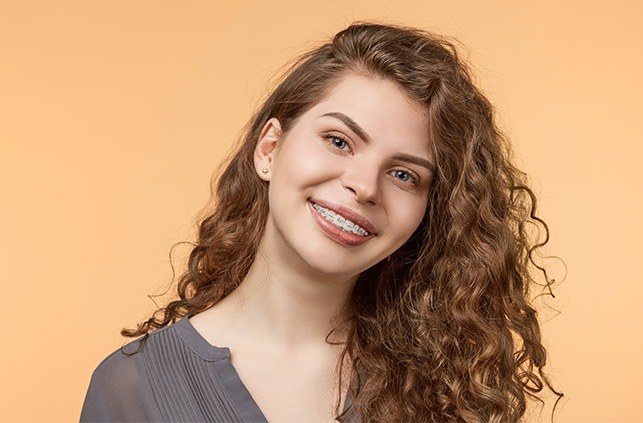 The answer to this question will differ slightly for everyone. Severe or complex orthodontic problems naturally take more time to correct, and the amount of room available for the teeth to shift also needs to be considered. It's important to take good care of your teeth and to follow our instructions carefully for the duration of the treatment. Most of the time, you'll wear braces for one to three years, and afterward you'll need a retainer for up to 12 months so that your teeth don't end up returning to their original positions and undoing all of your hard work!
Are Traditional Braces for Me?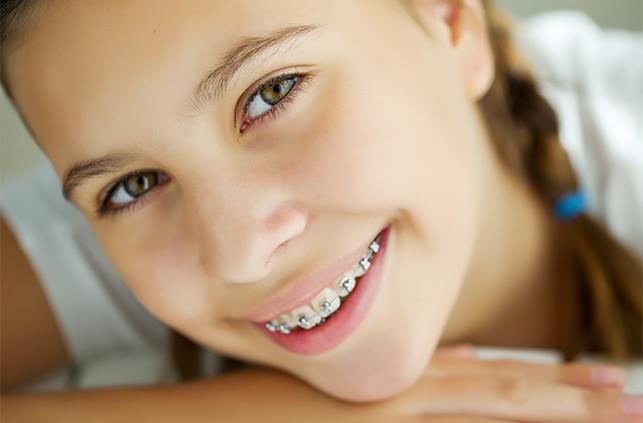 Traditional braces are considered the best solution for severe cases of misaligned teeth, uneven bites and rotated teeth. A different form of treatment might be viable if only mild to moderate corrections are needed. Before we can determine if you or your child truly need braces, Dr. Leila will perform a detailed examination of the teeth and jaws. Based on the results of this examination, we'll give you a recommendation that both addresses your oral health needs and accounts for your personal preferences and unique lifestyle. Call us today to set up your first consultation and begin the orthodontic process.