Instructions For Your Clear Retainers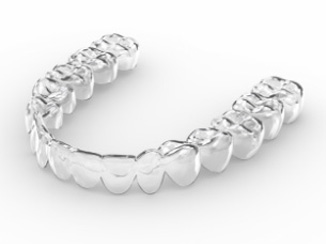 Congratulations on completing orthodontic treatment! Please follow the important rules below to keep your beautiful smile. Taking good care of your retainers will ensure they last for many years. Not following these rules can result in broken retainers and / or shifting of teeth.
Wear your retainers 24 hours for the first 6 months after the end of treatment. Only remove them when eating. Drinking water with the retainers is okay, but you should remove your retainers when drinking all other beverages.
After 6 months (only with approval from your doctor), wear your retainers at night time only for the rest of your life. This is the only way to guarantee teeth won't shift as we get older and our bodies continue to change!
When removing the retainers, first apply gentle force with your fingers in the BACK of your mouth and on BOTH sides. Lightly unseat the retainers away from the gums. Continue applying gentle force by working your way forward and the retainer will unseat. Do NOT pull the retainers down from the front and do NOT pull heavily down on one side. This can result in cracking of your retainer.
When the retainers are not in your mouth, always keep them in your retainer case. Do NOT leave them on a table or fold them in a napkin.
Clean your retainer daily. This will only take a few seconds! Use a toothbrush, cool water, and soap. Give a gentle scrub and then rinse the retainers with water.
Do NOT place your retainers in hot water or leave them in a very hot environment (like a closed car during the summer). Hot temperature will distort the plastic in the retainers and cause fitting issues.
Do NOT chew on your retainers or flick them around with your tongue. This will cause damage.
For any issues with retainers or lost retainers, please call our office immediately. Finally, please bring your retainers to ALL future appointments . Replacement of lost or broken retainers will incur a fee.
Thank you & enjoy your beautiful smile!