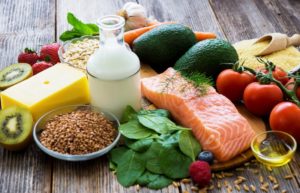 Traditional metal braces are a reliable and effective way to overcome practically any orthodontic issue! While you don't have to worry about taking these fixtures out before every meal and snack like you would with removable aligners like Invisalign, you do need to make some adjustments to your diet. After all, eating too much of the wrong food could make you wear your braces even longer than planned! Fortunately, there are plenty of delicious foods that are safe to eat with braces. Read on as we go over some of the best and worst foods to eat during your orthodontic treatment.
The Best Foods For Braces
Just because there are several foods you need to be careful to avoid doesn't mean you can't enjoy any of your favorite meals anymore! When choosing which foods to eat, go for softer choices that contain lots of vitamins and nutrients, like:
Soft fruits: Bananas, oranges, berries, and other soft fruits are tasty and won't damage your braces. However, if you want to enjoy an apple, make sure to cut it up first!
Soft veggies: Naturally soft veggies like bell peppers and lettuce are safe choices. Other veggies, like onions, potatoes, carrots, and broccoli need to be steamed or cooked to make sure they're soft enough for your braces.
Shell-less seafood: Salmon, tuna, and many other fish contain essential nutrients for keeping your teeth and gums healthy! Just don't go biting into shelled foods like crab legs.
Eggs: Eggs are a delicious and versatile way to get some key vitamins into your diet without harming your braces!
Soft grains & breads: Soft rice, noodles, pasta, biscuits, pancakes, and tortillas are all soft on braces and safe to eat during your treatment.
Dairy products: Low-fat or nonfat yogurts, cheeses, cottage cheese, and other dairy products are brimming with calcium and other important nutrients, making them an excellent choice for braces. Of course, less-healthy options like milkshakes, ice cream, and frozen yogurt are also safe for braces as long as they don't contain hard mix-ins.
The Worst Snacks for Your Smile with Braces
When choosing which foods to avoid, it's best to steer clear of hard foods that could damage your braces as well as sticky foods that can be difficult to clean out of your braces. Some of the most important foods to avoid are:
Popcorn: While popped popcorn is fine for braces, accidentally chomping down on an unpopped kernel can break your braces as well as your natural teeth.
Nuts: Nuts, especially varieties in shells, spell disaster for your braces. Not only can they loosen or damage your braces, but they break up into little pieces that can easily get trapped between the wires and brackets.
Meat on the bone: If you want to enjoy that steak or pork chop, make sure to cut the food off the bone. Biting down on a bone can cause major problems for your braces.
Ice: Chewing on ice when you're bored, nervous, or simply because it's in your drink can loosen your braces and eventually cause them to pop off, so it's best to break this habit.
Knowing what you should and shouldn't eat with braces can make all the difference in how pleasant (and fast) your orthodontic treatment is. If you ever have questions about what's safe to eat with braces, don't hesitate to contact your orthodontist!
About the Practice
Dr. Leila Nezakatgoo of Super Braces of Lawrence has been helping patients enjoy beautiful, healthy smiles for over 15 years. As an active member of the American Academy of Orthodontists and SPEAR Education, she is proud to offer a wide variety of the latest treatments for patients of all ages. Plus, she and her friendly team will be with you every step of the way on your journey towards a new smile! If you have more questions about what is and isn't safe to eat with braces, she can be contacted online or at (978) 794-0000.