Orthodontic Office Safety Protocol – Lawrence, MA
How We Keep Your Family Safe
Even as times change, the need for quality orthodontic care remains the same in the Lawrence community. Right now, our orthodontic office is open for all treatments and appointment types. You can call our orthodontic office directly or schedule an appointment over our website.
Protecting yourself and your loved ones from COVID-19 is important, but you shouldn't delay necessary care for too long. Poor oral hygiene and complications have been found to be linked with COVID-19 and other potentially severe medical conditions. Missing a routine visit could end up disrupting your treatment and could lead to serious problems in the near future, which is why you shouldn't let health concerns keep you away from our orthodontic office for too long.
We take the safety of our patients very seriously, and we do all we can to make sure that everyone who walks through our doors is well-protected from potential infections. Not only are we continuing our routine and standard infection control practices, but we are also incorporating new protocols, which you can find listed below.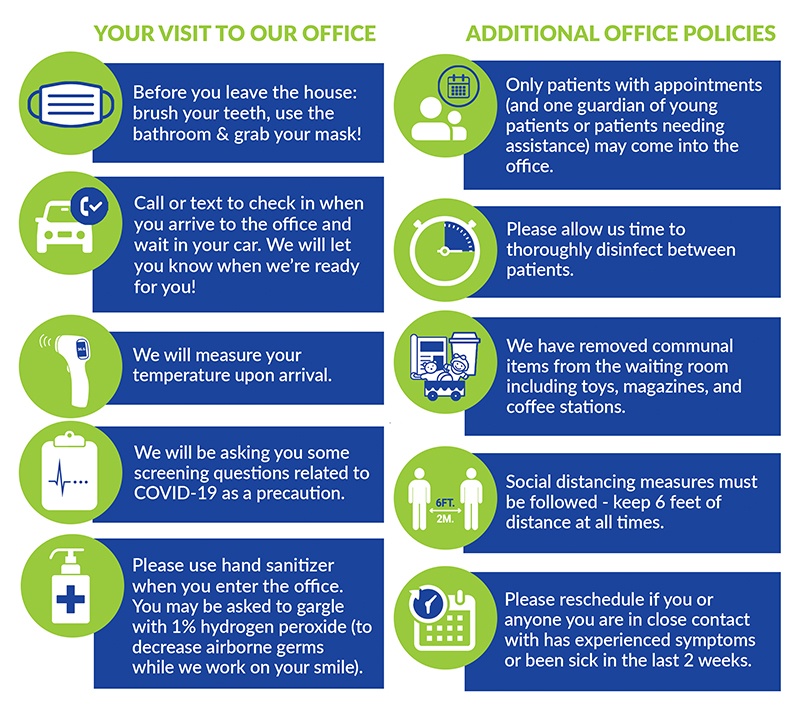 If COVID-19 has had an impact on your family's financial situation, please talk to us about exploring different payment options. We can discuss third-party financing and other ways to make the financial situation more manageable. You can trust us to act as your partners in protecting both your oral and overall health; we look forward to seeing your smile!