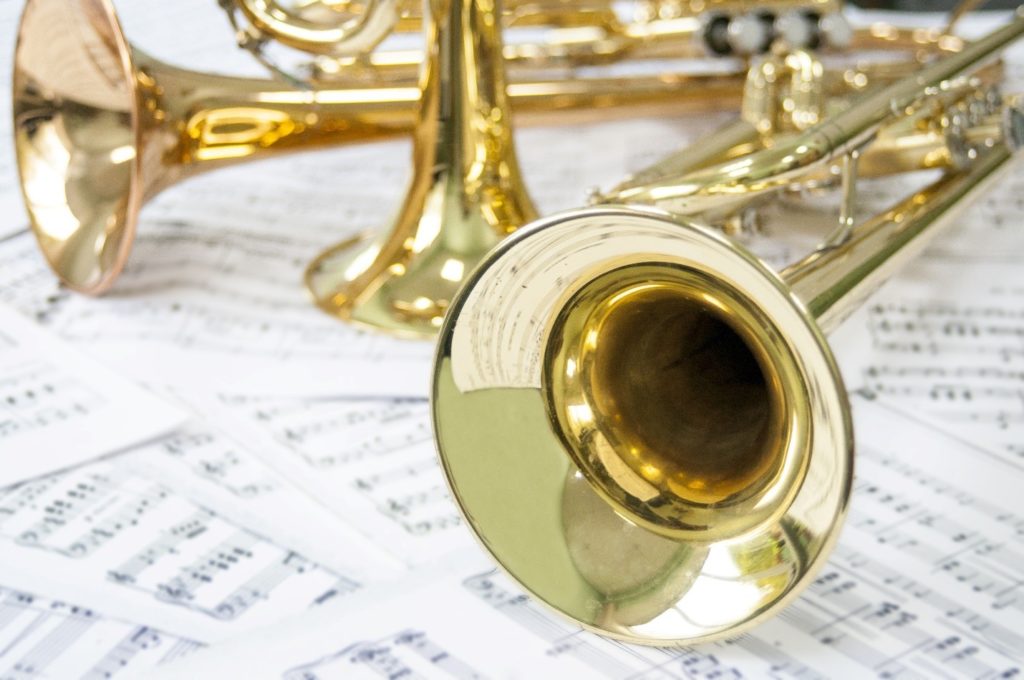 Braces are an orthodontic treatment that can improve both the look and function of your smile. However, many patients are hesitant to move forward because they are concerned it will negatively affect their ability to play a wind instrument. The good news is that, although there is a slight learning curve, you can absolutely play musical instruments with braces! Here are a few tips to help.
Tip #1. Wax Up!
It's no secret that metal braces can rub up against your gums, irritating the soft tissue in your mouth. The pressure of wind instruments, like trumpets, only exacerbates the issue. Fortunately, that's where dental wax comes in! This thin, flexible, water-resistant material can be added to the sharp edges of your appliance, protecting your lips, cheeks, and gums in the process. As your mouth adjusts to your braces, you'll rely on the wax less and less.
Tip #2. Practice, Practice, Practice
As a musician, practice is built into your routine. However, you may want to add a few extra hours to your schedule when you first get braces. Not only will this build up your skillset, but it will also form calluses in your mouth, preventing discomfort from hindering your ability to play.
Tip #3. Be Patient
If you've built up your proficiency, you may experience some frustration when you first get your braces. Since you'll likely have to change up your approach, it's important to be patient with yourself and find out what works for you. For example, you may need to adjust your lips or exert more breath to get the sound you're looking for. So, don't hesitate to take periodic breaks, recognize your progress, and don't give up!
Whether you are a professional musician or playing a wind instrument is your hobby, you shouldn't have to stop because of your braces. Fortunately, you don't have to! With the above tips at the ready, you can straighten your teeth while continuing to play the instrument you love.
About the Author
After earning her dental doctorate from the Boston University Goldman School of Dental Medicine, Dr. Leila Nezakatgoo earned her certificate of orthodontics from Howard University. Today, she has more than a decade of experience helping patients of all ages straighten their teeth. Plus, she is proficient in a variety of orthodontic treatments – from traditional braces to Invisalign. If you'd like to learn more about life with braces or want to schedule an appointment, don't hesitate to visit her website or give her a call at 978-794-0000.