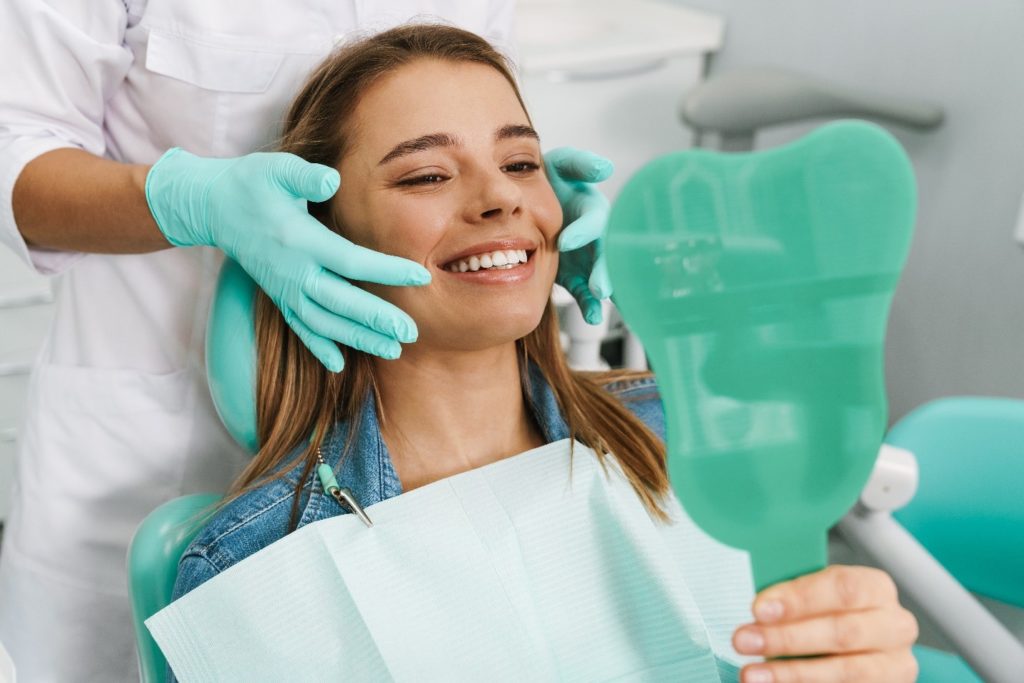 Are you almost done with your orthodontic treatment? Whether you've been wearing your metal brackets and wires for a couple of months or a few years, you've likely been dreaming of the day that you get to see your new and improved smile up-close and personal. Since braces are a tried-and-true treatment, the results are sure to be dazzling. But what happens after you're done? It's a question many patients have. Here's a glimpse into what you can expect from life after braces.
#1. Your Smile Will Look Different
This one may seem obvious. With that being said, many patients are truly floored at just how different their smile looks, especially if they've only known a life with crooked, spaced-out, or otherwise misaligned teeth. A perfectly aligned arch of teeth will transform your grin in ways you never thought possible – you're going to want to show off your new grin any chance you can!
#2. You Can Enjoy All Your Favorite Foods Again
Metal brackets and wires are durable, but not indestructible. As a result, you have to avoid corn on the cob, peanut brittle, and other crunchy foods during your treatment. Luckily, once your braces are off, you can indulge in all of your favorite foods again! Just be sure to stick to softer foods at first. Remember, your teeth are used to having constant tension placed on them, so it's natural to feel some sensitivity.
#3. Cleaning Your Teeth Will Be Much Easier
With braces, essential oral hygiene habits, like flossing, can be a bit of a chore. Once your braces are off, however, you'll be able to brush and floss hassle-free again! Preserving your beautiful smiles starts with healthy teeth, so maintain the best practices you've been implementing, like brushing after each meal and visiting your dentist biannually for a checkup and cleaning.
#4. Wear Your Retainer As Much As Possible
Braces have the ability to correct all kinds of orthodontic issues, from small gaps to severe crowding. Nevertheless, keeping your teeth in their perfectly aligned positions is up to you. To prevent orthodontic relapse, you'll be given a retainer. This appliance may be small, but it can effectively keep your teeth in place as they "set." Usually, you'll be asked to wear it for 20-22 hours a day for the first six months and then slowly transition to wearing it only at night.
Completing your orthodontic treatment is beyond exciting. Just be sure to continue to care for your smile to keep it happy, beautiful, and straight throughout the years. That way, your future has a wonderful smile to match!
About the Practice
Our team at Super Braces of Lawrence doesn't just help patients achieve their smile goals – it's our passion! Dr. Leila Nezakatgoo has more than 15 years of experience, and with our hand-selected team at her side, patients from all over Lawrence can leave crooked, gapped, and otherwise misaligned teeth in the past. If you have a question about life after braces or are interested in starting treatment, don't hesitate to get in touch via our website or by phone at 978-794-0000.