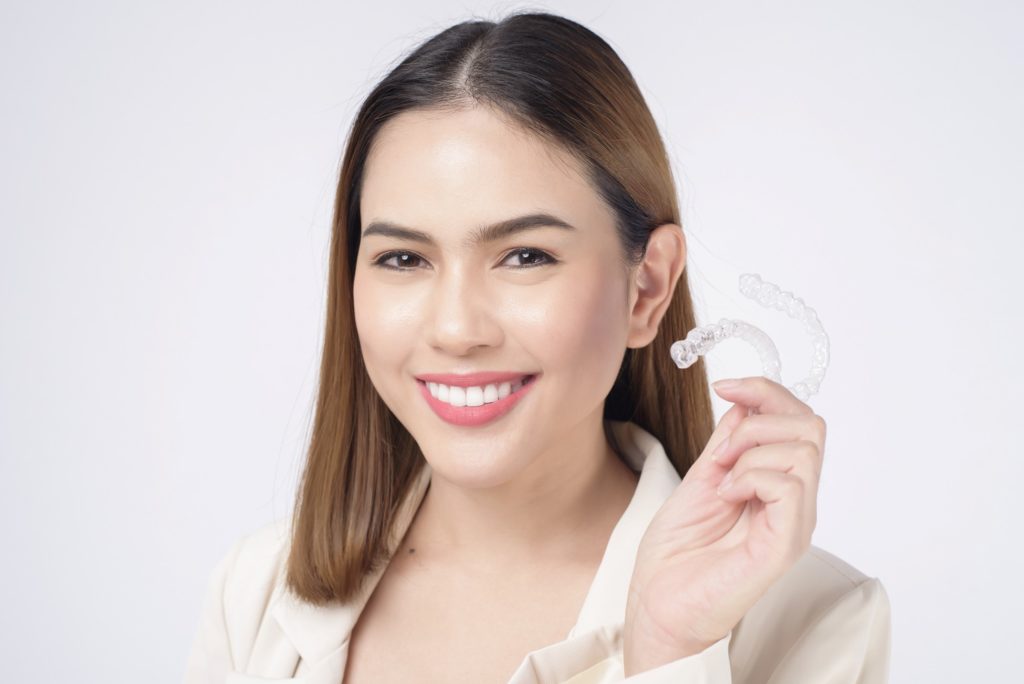 Is this your first New Year with traditional metal brackets or discreet Invisalign aligners? Congratulations – that means you're a step closer to the straight teeth and beautiful smile you deserve! If you want 2022 to be the year of your best smile yet, then it's important to set some realistic New Year's resolutions with braces. Read on to learn a few ideas that have helped other patients!
#1. Keep Up with Your Orthodontic Appointments
If your schedule is jam-packed, you may be tempted to pass on your check-in appointments with your orthodontist. It is important to remember, however, that these routine visits allow them to monitor how your teeth are moving, make adjustments as needed, and ensure you're on track with your treatment plan. (Note: you should also make your six-month dental checkups and cleanings a priority!).
#2. Be Diligent About Flossing
One habit that many patients let fall to the wayside is flossing. If this sounds all too familiar, then it's worth saying that brushing alone only cleans about 60% of the surface of your teeth. The good news is that there is no time like the present to start flossing again! To make the process easier, try buying a water flosser or pre-threaded floss.
#3. Stick to Mostly Mouth-Healthy Foods
Raw vegetables, fresh fruit, and lean proteins are good for your overall well-being and your oral health. With a fresh start here, why not try to add more of these foods into your diet? Just make sure they are thoroughly cooked so they are soft enough to eat if you have metal braces or your teeth are a bit sore from your clear aligners.
#4. Wear Your Appliances as Instructed
Do you have rubber bands on your braces? Maybe you just have clear aligners with attachments. Either way, it's vital that you wear your orthodontic appliances as instructed. The guidelines given to you by your orthodontist are designed to help you stay on track with your treatment plan, preventing you from having to spend more time and money on braces.
#5. Quit Unhealthy Dental Habits
Have you picked up some unhealthy dental habits throughout your treatment? Whether it's not wearing your aligners for 22 hours a day or neglecting to wear your mouthguard at night, it's time to turn over a new leaf.
2022 is here! And with the right best practices in place, it can be the year of your best smile yet. If you were feeling a little unsure of where to start, it's never too late to begin implementing the above resolutions.
About the Practice
Our team at Super Braces of Lawrence has helped countless patients on their teeth-straightening journey. As a result, we know some of the most common mistakes that are made and how to correct them for a smoother, more streamlined treatment. If you have any questions about your orthodontic treatment or want to schedule an appointment to get started, don't hesitate to visit our website or call (978) 794-0000.